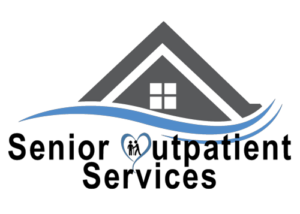 Senior Outpatient Services
Keeping Older Adults Independent
Outpatient Services Provided:
Senior Outpatient Services will evaluate your home to determine what adjustments need to be made to help prevent injuries and to maintain your independence
The Senior Outpatient Services team will put together a plan consisting of exercise and home modifications to prevent falls
Our skilled clinicians will develop a home exercise program specific to your needs to maintain your safety and independence once therapy is done
We offer maintenance services once therapy has ended to prevent decline and keep your loved one as safe and independent as possible. You can choose how often you want your therapist to visit
We also offer support to loved ones who are looking into alternative living options
By coming directly to you, Senior Outpatient Services can work with caregivers to determine the best plan for therapy, as well as a long-term plan to maintain your independence
Examples of this are transfer training, home modification suggestions, home exercise programs, and many others!
Our clinicians will create a custom program for seniors who are dealing with early, mid, and late-stage dementia or Alzheimer's that helps them remain safe at home
If you are not home bound, but find it too difficult to get transportation to your appointments, contact us!
Senior Outpatient Services will come to you!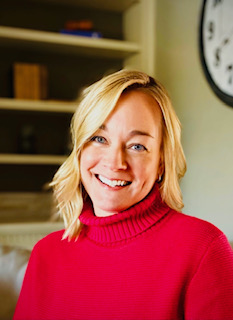 Kate graduated from the University of Indianapolis with her Masters Degree in Occupational Therapy in 2001. She has spent her career working with the older adult population in multiple settings. Her goal for Senior Outpatient Services is continue her passion working with older adults focusing on keeping them independent and safe in their homes.
Frequently Asked Questions
How often will you come to my home?

Our therapists will work with you and your loved one to determine how many visits a week are needed to reach your goals. Our sessions are usually 2-3x/wk
Will my insurance cover therapy services?

Most insurances will cover therapy services. We will contact your insurance provider to determine your coverage prior to starting therapy
Can you help us keep our mom from falling in the bathroom?

Absolutely! We will do an assessment to determine why your loved one is falling and then develop a plan of care to increase safety in the bathroom and throughout the home
Can you help me keep my loved one with advancing dementia stay safe at home?

Yes, we sure can! Our skilled therapist will complete cognitive assessments to determine what level of care your loved one needs
Do you offer any other services?

Yes, we do! We offer Wellness visits once therapy has ended to give you piece of mind that your loved one is remaining safe at home.
** Senior Outpatient Services is a Medicare provider!
Email inquiries will typically be responded to within 24 hours If you do not hear a response within that timeframe, please contact me at [email protected]